Waypoint Port Services – first class end-to-end QUALITY service in all ports – Interview with Angelo Cachia, Managing Director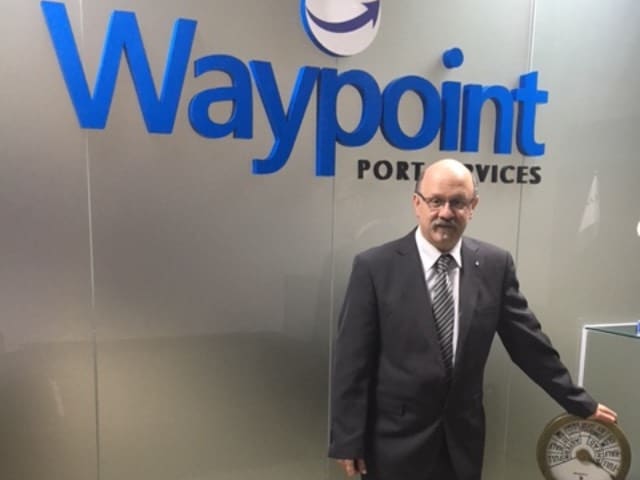 Mr. Angelo Cachia has spent his entire working life in shipping, and over the past 38 years has held senior roles in Sea Malta Co Ltd, Norasia Container Lines, CSAV and Wilhelmsen Ships Service before taking up the role of Managing Director at Waypoint Port Services in May 2017.
Waypoint Port Services completes its 7-year anniversary this year, what is WPS and how it differentiates from the other port agency companies and what are the main opportunities and challenges facing the company?
Waypoint Port Services (WPS) offers port agency services in over 75 countries across the globe, including cargo operations, husbanding, bunkering appointments and any other activity related to the port call of any type of vessel. I would say that we differ from other port agents, perhaps because having been in the industry for almost 4 decades, and sat on both sides of the fence, I insist on doing port agency the old traditional way – we act as an extended arm of the principal. Despite all the technology we have around us today, principals still want the local knowledge, the personal communication and appreciate when they feel that an agent is really taking care of the vessel, cargo and crew.
Going back to port agency basics, has helped my global team appreciate that clients relish our way of working, thus we have a huge opportunity in customer growth. In fact our client base is growing year on year. The biggest challenges we face today, which  have always existed in reality, are competing agents that devalue the importance and significance of port agency work – misrepresentation of what a port agent has to do.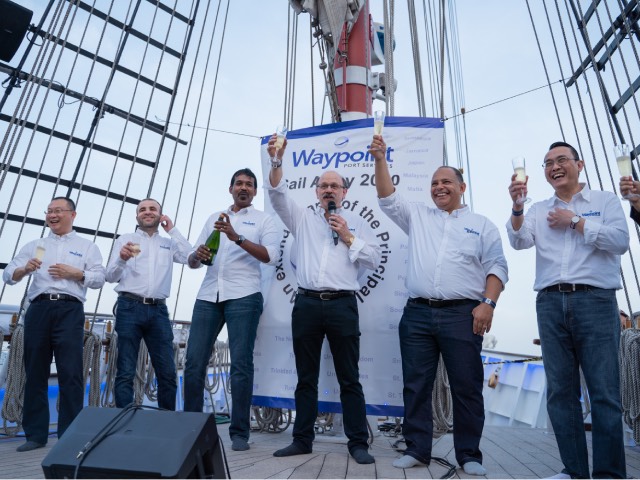 What are the core values that have defined the company's strategy under your leadership?
Quality – Passion – Professionalism. They have been my own core values over the years, my recipe for success in all I have done so far. Reading into these core values, one understands the vital importance I give to our people. We train, educate, mentor and motivate our staff. I normally hand pick people that seem to be willing to share my passion towards shipping. We treat our employment as a well-paid compensation for doing our hobby – shipping! Over the past 3 years, clients have been attracted to our infectious way of dealing with challenges – we just love what we do.
I truly believe that a port agent, is the extended arm of the principal, we act on their behalf when their vessel, cargo or crew, are under our responsibility. Secondly, at Waypoint, a Dollar saved, is a dollar made! And that for any client, is vital in todays' economy. We need to use our local expertise, contacts and know how to reduce the port call costs for our clients. Not by cutting corners or unlawful manners, but by convincing our service providers to sharpen their pencils and offer competitive rates to attract the client towards our port. This has been one of the main recipes of our success.
How many ships do you currently have under contracts and what types of vessel?
We have no ships under contracts as we are port agents, but handle over one vessel per hour per day SSHINC, attend to around 50 crew changes daily and cover 720 ports in 75 countries across the globe with owned and affiliated offices in key ports/locations globally.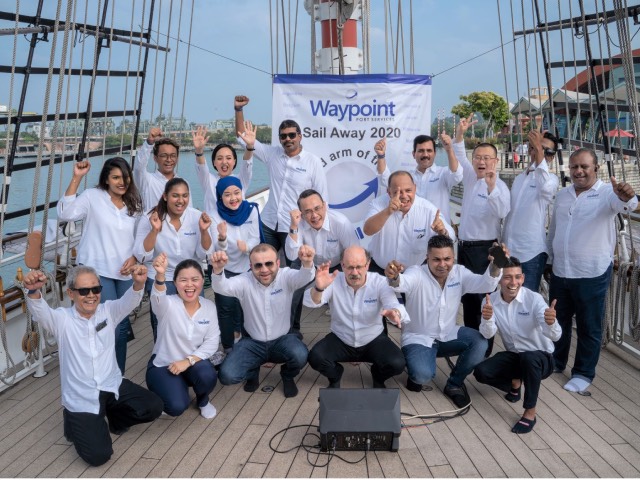 I see from your website that you have a large number of offices around the world. How does your network support your work, and how is your relationship with your clients?
One of our main strengths is our tight knit organisation. Thanks to the global online communication systems, we communicate with each other constantly.. I mean all the time. We know each other very well and thus have the opportunity to support each other. I am actually very lucky to have a splendid Corporate Management team working with me. True professionals, seasoned experts in their respective countries that run the company with me. This has resulted in the clients appreciating Waypoint Port Services extensively – the quality of our service in any one particular port, is equally matched elsewhere thus giving the client a homogenous service. And above all, the clients KNOW they are dealing with PEOPLE that care for them.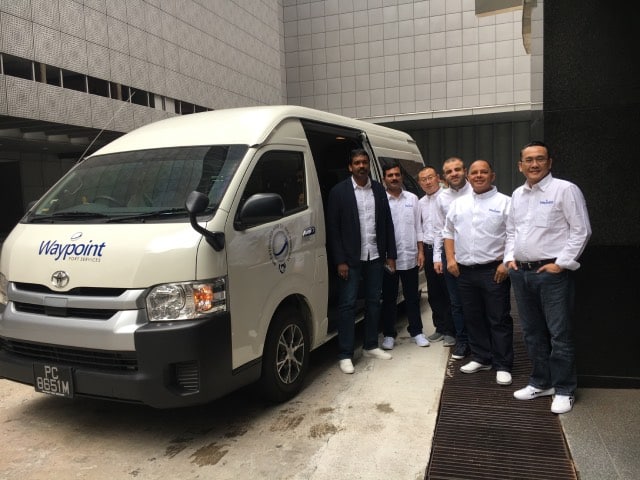 Do you provide tailor-made services in order to meet the expectations of the shipping market?
The best restaurants are the ones with an ala carte menu, and this is what we do at Waypoint. We listen to the needs of the client and provide a tailor made service. Having offices across the globe, helps enormously in this case. We can print Bills of Lading in a different location if the client needs this, we can arrange for payments in any country where we operate in, we can even communicate in almost all the main languages thus also making it easier for a client to deal with a Key account manager!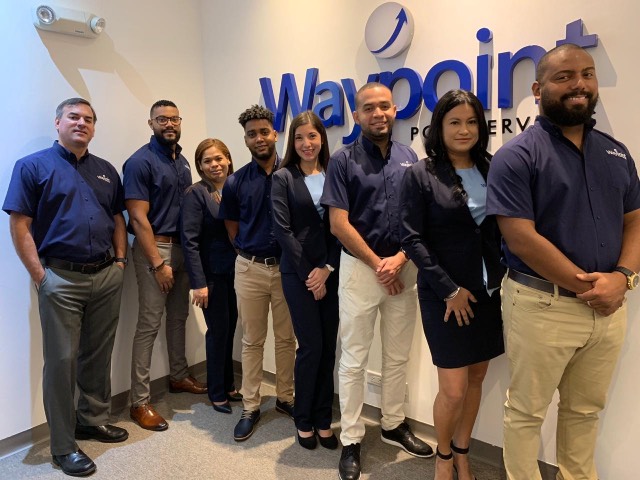 What are your market predictions/forecasts for port agency services for the following 2-3 years?
Needless to mention, but the covid-19 pandemic has made our job, and obviously that of the entire shipping community, much harder. In the next 2-3 years, I feel many current challenges related to the pandemic will remain the same, yet the importance of a good, reliable port agent, will be needed more than pre-covid-19 in my view. So I feel that there will be much more business, but tougher challenges ahead and that is why we have to keep on recruiting valuable new colleagues and train and support our current operators.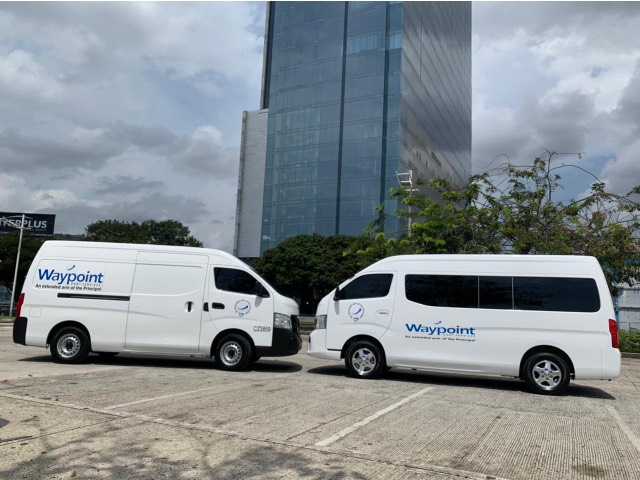 Shipping is seen to becoming "more intelligent" as we start to see the benefits of applying technology in our day to day business. What has WPS done to enhance the services it offers in this regard?
Having started my shipping career when computers were still a dream and the telex system was super cool, I clearly appreciate the new IT developments. At Waypoint we have invested in our own IT platform (WayGate) which is state-of-the-art in terms of port agency which allows us as a company to handle our business better, but will also eventually give our clients a simple way to work with us. We have also one of the most user-friendly websites where our staff can be seen and contacted directly and super easy to find in which ports we operate and services we can offer. All of this is obviously replicated on a mobile app.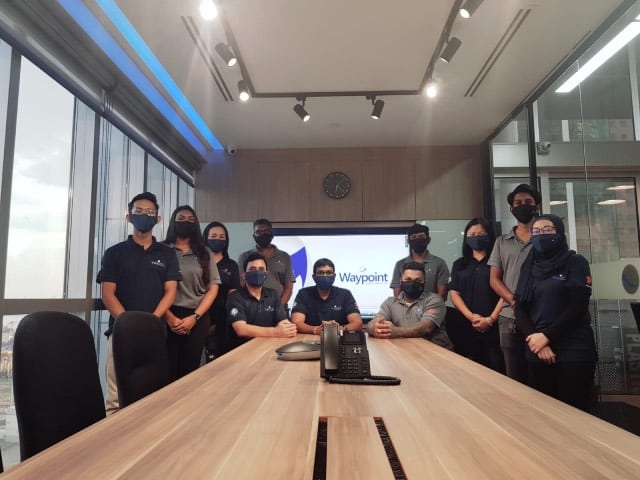 Since you are a supplier of shipping related services, how healthy do you believe is the Cyprus Maritime Cluster? Is it fulfilling its targets to expand not only as ship management centre but also for other shipping services and where do you see there are opportunities or threats?
The Cyprus Maritime Cluster is one of the reasons why we have setup our Head Office in Cyprus and not in any other country where we operate. The Taxation system is solid and the infrastructure allows shipping organisations like ours to operate in an efficient way. In fact over the past 3 years we have opened 2 companies in Limassol and employed 16 people with many more to follow, given the high quality of staff and management you find in the country.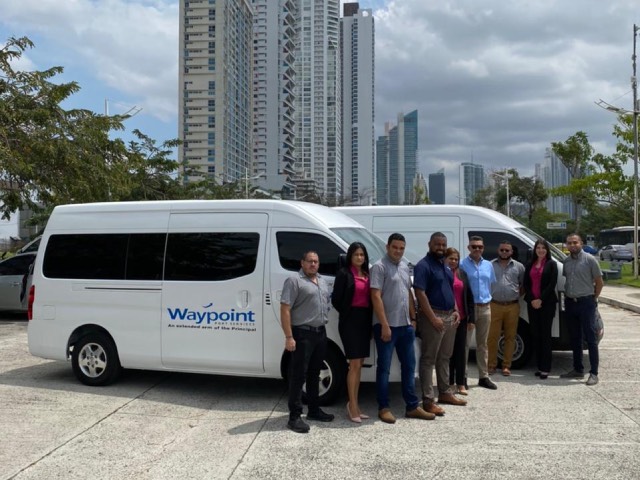 The coronavirus pandemic has caused significant change and adaptation for many ship owners and managers. How has WPS managed to deal with this and do you think that shipping will be able to adapt to this new situation?
We have coped quite well, mainly because we are focused entirely on the clients' needs and work cohesively as a team across the globe. Like everyone, we had enormous difficulties to effect crew changes, never the less performed over 15,000 crew changes last year. The fact that we operate on 5 continents, also helped our clients a lot as we could offer advice on where best to perform the crew changes. I strongly feel the industry will adapt well to this new normal, our industry is very capable of adapting to various situations.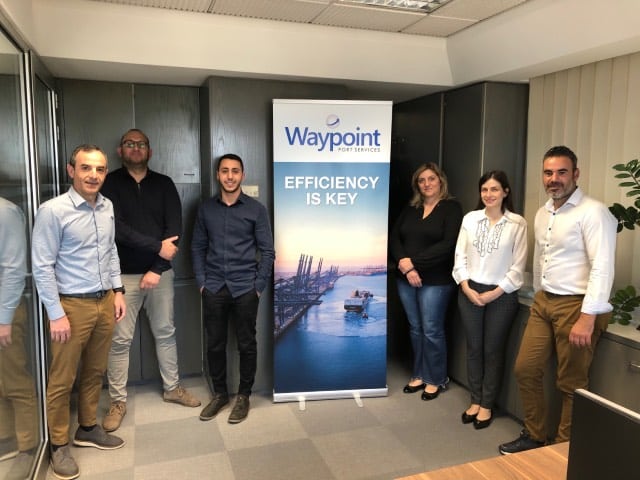 Working from home requires adoption of drastic changes to our day-to-day business and schedules. What were the lessons learnt from this pandemic?
My main lesson, or rather confirmation, was that we have a great group of people dedicated to their job. Just imagine, our staff in the main office in Brazil at Santos, have not met each other physically now for one entire year! Yet they had a record year in terms of vessels handled and profitability.
Have you invested in social responsibility activities to promote the image of WPS in Cyprus and Greece?
We are fairly newcomers to these two great countries, but we support foundations such as Casa Esperanza in Panama and will be looking forward to investing in Greece and Cyprus, especially as our head office is based in Limassol while our client portfolio is growing handsomely in Greece.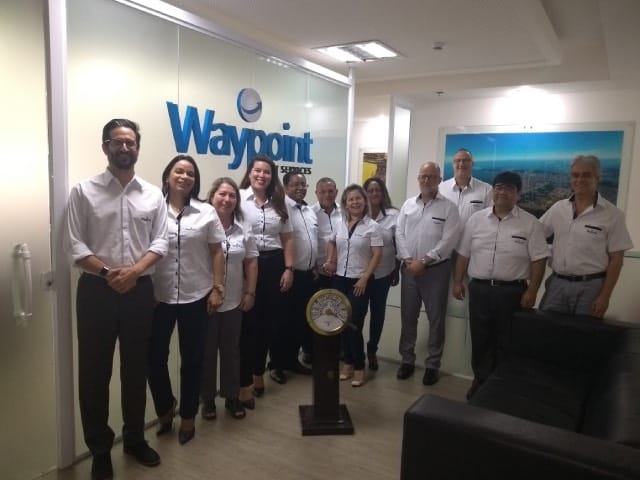 And now some personal questions to learn who Angelo is, besides being Managing Director of Waypoint Port Services.
What do you think your life would have been like if you did not make the choice to work in shipping? What is your greatest strength as a person?
A very sad and boring life! As a Maltese-Australian, I made the trip with my family from Australia to Malta as a small boy, a 24 day ship crossing that marked my life with the love of ships and the sea. So it just had to be shipping. I feel that my greatest strength is passion – I am very passionate about what I do, in life in general.
What are the greatest milestones of your life?
Probably establishing the trade lane for Norasia Line between Asia to the Black Sea, and clearly now leading Waypoint and achieving so much in such a short time.
Are you impulsive or organised?
I would like to say very organised, probably inherited from my beloved father.
What does the private Angelo look like at home or among a group of friends?
I would like to believe very down to earth, easy to communicate with especially if the discussion is about something that really interests me. But I also treasure my privacy, I am a Swiss resident after all!
How do you feel now with COVID-19 going around? Do you work from home? How does this affect your day–to–day business? When do you believe we will go back to normal?
Yes I work from home and limit the outside exposure so as to protect myself and family from the virus. I feel many have underestimated the viciousness of covid-19. Pre pandemic, I travelled every month, but it is over a year now that I have not boarded a plane. Whilst the day to day has gone on almost uninterrupted, the lack of being able to travel abroad has slowed down my ability to open more Waypoint offices across the globe. I just can't wait to get my vaccine to be able to get back to some form of normality and go abroad and meet my people, and above all, our clients, face to face and thank them, in person for supporting Waypoint Port Services.